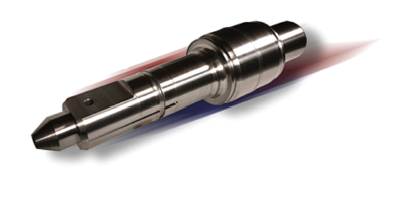 SPECIALTY ROLLS
Leadar Roll also has the ability to manufacture work rolls, shafts and arbors for special applications. Whether the customer requires a roll material that is ultra-hard or the configuration of the roll is unique, we are able to adapt our knowledge and experience to your requirement.
These rolls include proven chemistries, as well as working with our customer's to help identify new opportunities.
Leadar Roll also offers a ForMax 60 Roll, which is a centrifugal cast high speed steel (HSS) Roll. This roll contains a higher hardness and, more importantly, a higher red hardness. A red hardness is the retained hardness when exposed to very hot operating tempera- tures. These rolls can be used throughout the Mill. However, these rolls work best when being utilized in the dog-bone or slitter passes.